Our Service:
We provide assistance in managing day to day personal financial transactions like check writing and bill paying, organizing and keeping track of financial records, reconciling and maintaining bank and credit card accounts, maintaining a budget, compiling tax related documents, interacting with and preparing reports for other professionals such as lawyers and CPA's or relative, negotiating with vendors.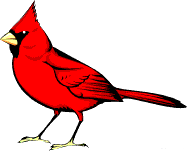 Who can benefit from our services?
Small businesses
Busy professionals who don't have time to handle their own paperwork
Senior citizens or individuals with medical conditions
Impeccable Ethical Standards:
Integrity
Confidentiality
Honesty
Reliability
Trustworthiness
"There is no pillow so soft as a clear conscience."
-French Proverb
A MEMBER OF